Blog > What are the benefits of hardwood floors?
What are the benefits of hardwood floors?
Saturday, February 20, 2021 12:00 AM

---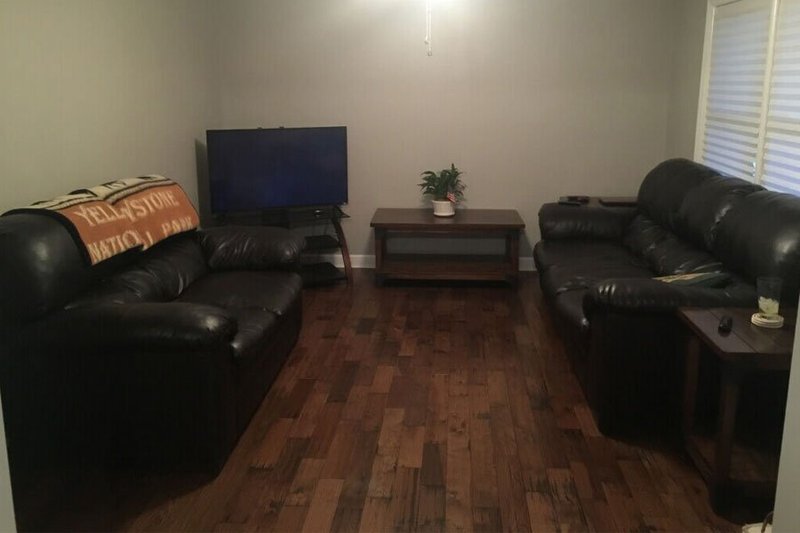 Whether you choose the solid or engineered version, you'll never go wrong with wood flooring.  It's rich, elegant and you'll have hundreds of species from which to choose, including domestic species like Red Oak, with its pink tinge and open grain, or Beech, which has dramatic streaks, loops, and curls.

Some exotics species are dark, dramatic, and contemporary; Tigerwood is an example; it starts as a medium brown and darkens over time. Style isn't the only advantage; however, to learn more, come into The Carpet Shoppe, your expert hardwood flooring company.

Few, if any, replacement costs.

Solid wood has been known to last 100 years, and it only gets better with age. When the floors start to look excessively scratched or work, a refinishing will almost always bring them back to their original luster; if you tire of the color, no worries! Just have them sanded and stained another shade.

Versatility for any decor

Solid hardwood flooring is often referred to as classic, but that means of high quality and value. There's a color and pattern suitable for all atmospheres, from the most traditional to contemporary, urban modern, and California coastal.

Easy maintenance

It has an opulent, luxurious look, but that doesn't translate to high maintenance. Since any wood can warp with excess moisture, wipe spills immediately and strategically put mats at entrances and in front of sinks. Vacuum without beater bars (rotating brushes), use protective furniture pads to minimize scratching, keep pet nails trimmed and avoid wearing stilettos.

Note: Not all hardwood has the same hardness levels, so check the Janka Scale Hardness Rating if you have extra durability needs. Look for several at least 1200 and, as they go up, so does the hardness level. 

You'll be glad you came into our showroom in Steamboat Springs, CO, for some wood flooring expertise. The Carpet Shoppe works with homeowners and businesses in and around Milner, Hayden, Oak Creek, Phippsburg, Craig, Walden, and Kremmling. You'll walk out with information and a free hardwood flooring quote.