Blog > Get the look of hardwood anywhere in your Steamboat Springs home
Get the look of hardwood anywhere in your Steamboat Springs home
Thursday, January 14, 2021 11:48 AM

---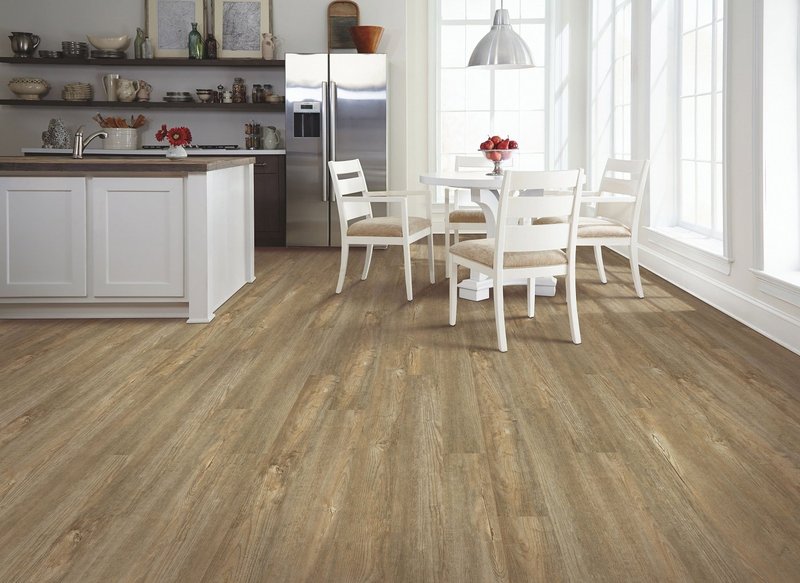 The beauty and performance of wood-look flooring could be just what your home needs. It's a perfect addition to so many décor schemes; you may wonder why you hadn't considered it earlier.

It's worth taking the time to consider whether the attributes and benefits will work for your specific requirements. Let's find out what they are right now.

Wood-look flooring makes sense in many spaces

Laminate flooring is a modern wood-look material that many homeowners prefer for its outstanding durability and stunning appearance. These floors feature a layered construction that can be installed over various subfloors and some existing flooring.

With a durable wear layer on top, laminate works to alleviate scratches, scuffs, stains, and fading. Even in homes with pets and children, you'll find they look newer longer.

Another excellent wood look comes from luxury vinyl plank flooring, which mimics solid hardwood in color, grain pattern, and even texture. This authentic appearance creates a timeless elegance that works for a wide variety of décor options.

Luxury vinyl is extremely durable, with the construction that also resists daily wear very well. But with specific core materials, these floors also provide complete waterproof protection, so you'll never have to worry about water damage.

Find out more about wood-look flooring when you visit us

At The Carpet Shoppe, you'll find an excellent selection of floor coverings and services that will meet all your requirements. Whether you're looking for the best looking materials or those that perform best, we'll match you perfectly.

We proudly serve the areas of Steamboat Springs, CO, Milner, CO, Hayden, CO, Oak Creek, CO, Phippsburg, CO, Craig, CO, Walden, CO, Kremmling, CO, Stagecoach, CO, Clark, CO, Yampa, CO, Toponas, CO, and Hahns Peak, CO, all from our Steamboat Springs, Colorado showroom. If you're in the area, we hope you'll find your wood look flooring right here, so drop by at your convenience.